de_DE
IBIS TOURS
Wildlife Holidays in Romania
for birders Since 1995
Over 25 years of experience organising wildlife holidays in Romania
Operating our own fleet
Our Floating Hotels and tour boats are designed with birdwatchers in mind
Great value for money
Our prices might not be the lowest on the market but we make sure you get what you pay for and more
Wildlife Holidays in Romania
Choose one of our best sellers
Birdwatching and Bear-watching Tour in Romania
A ten day bird-watching and Bear Watching tour in Romania covering the Carpathian Mountains, the Danube Delta, the steppes of Dobrogea and the Black Sea shore. This is our best selling tour ever. 
 Birdwatching Cruise in the Danube Delta
A four days Birdwatching Cruise in the Danube Delta guided by a professional. The cruise includes full service  with daily exploring boat tours in search of the best birding hotspots. 
Guided Day Tour in Danube Delta
If you are looking for a short one day exploration of the Danube Delta this is the tour for you. On board one of our tour boats you can observe the wildlife in a relaxed way accompanied by a local guide. This is a slow boat tour. 
Bear-watching in Romania – long weekend
A 4 day bear watching tour in the search of the European Brown Bears. The observations are done from hides organized by the Forestry Ministry. Romania holds the largest population of Brown Bear, Wolf, and Links in Europe.
Birdwatching tours in Romania including cruising the Danube Delta. Our holidays are covering the most important birding areas in Romania and can be tailor made to fit individual needs.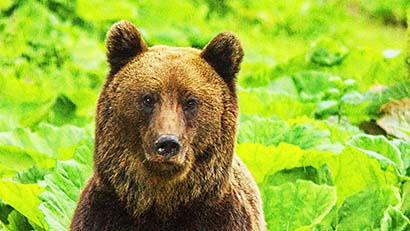 Bear-watching tours in Romania home to over 6000 Brown Bears and Europes largest population of Wolf and Linx. 
Wildlife tours in Romania including cruising the Danube Delta. Guided day tours and floating hotel wildlife cruises. 
Butterfly Tours in Romania home to over 180 species. Explore the Carpathians, Dobrogea area and the Danube Delta. Small groups possible.
Discover the wild flowers of the alpine meadows of the Carpathians, the steppes and Sub-Mediterranean forest of Eastern Romania and the Danube Delta
Discover Romania's fantastic history and nature with custom made, guided holidays. From famous castles, painted monasteries to birds and bears.
Discover the most important bird watching and mammal watching areas in Romania
The largest wetland reserve in Europe covering 5.762,16 km² is  Romania's crown jewel when it comes to wildlife watching. A must see heaven.
One of Europe's wonders, this area, covered by Sub-Mediterranean forest and steppes is Romania's most diverse habitat.
This wild mountain range covers most of central Romania and is a must see for those interested in large carnivores and culture lovers alike.
See what our customers have to say about our holidays
Thank you very much for looking after our AVIAN ADVENTURERS so well. We all had a very happy time; you totally charmed us with your words. The passengers are still talking about how wonderful is the knowledge and helpfulness of Daniel Petrescu. They want to travel with you again! Congratulations, it is hard to please 13 people at once and you certainly hosted us brilliantly! Avian Adventures 
I have been meaning to email you since my return from Europe at the end of June.
IBIS TOURS provided me with an excellent five day bird watching tour of The Danube Delta and 3 days in the Carpathian Mountains in May this year. I would highly recommend this company and suggest you keep in contact with them. I am copying them this email so you can "chat" to each other. I really enjoyed Romania,
Dear Chris We have just had an exceptionally good holiday in the Danube Delta. It far exceeded our expectations and we thought you would like to know how much we enjoyed the experience. Daniel Petrescu was a most enthusiastic and lively leader and with his knowledge of birds and Mihai's understanding of botany and geology we had a lot of learning to do! We shall be passing on details of our holiday to friends in the hope that they may take the opportunity to experience it for themselves. With thanks June and Michael Cutler"